I took digital photographs of Janet and chose 3 different poses. I then shot over 120 photographs, of which 4 were used as a composite for this portrait.
I did a light drawing in burnt umber, then darkened it while making corrections.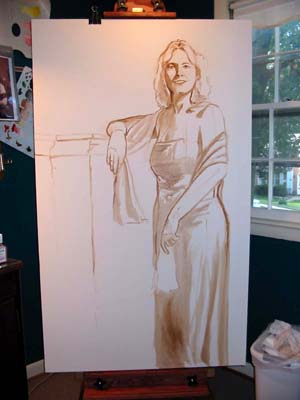 This is an enlargement of the original drawing.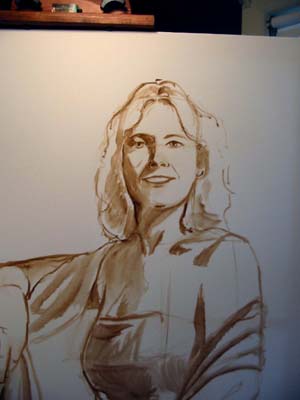 After blocking in the background and mantle, I started blocking in the figure en masse. You can see the reference photos on the top left of the canvas.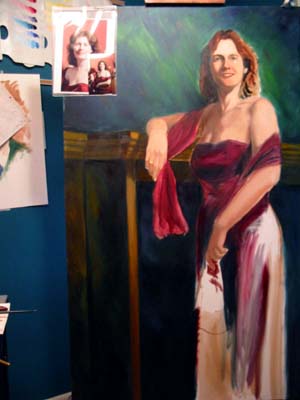 After blocking in the figure, I painted Janet's head from life.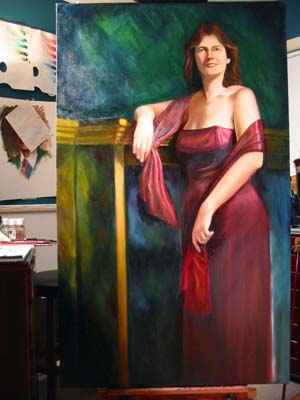 This is the first attempt at blocking in Janet's head and shoulders. But I noticed some incorrect renderings, so I asked her to pose again.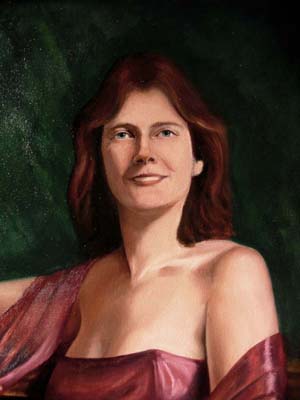 I completely repainted her head. The second attempt is more accurate. Notice that the head is slightly turned and tilted, and the face is softer.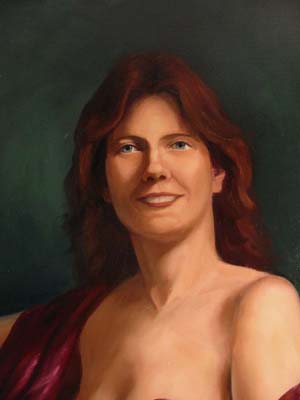 After consultation with my father, watercolorist Mal Surrency, I made additional changes to the background. The mantel was changed and the vase was introduced. I think you'll agree that the changes make a significant difference.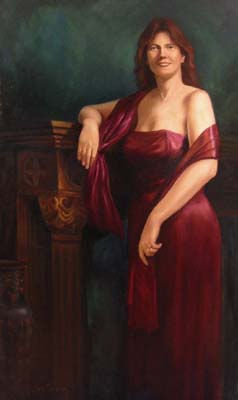 Janet Lynne Evans Surrency
Oil on Canvas
60" X 36"